Review: Boy Erased
Why do I have to be angry?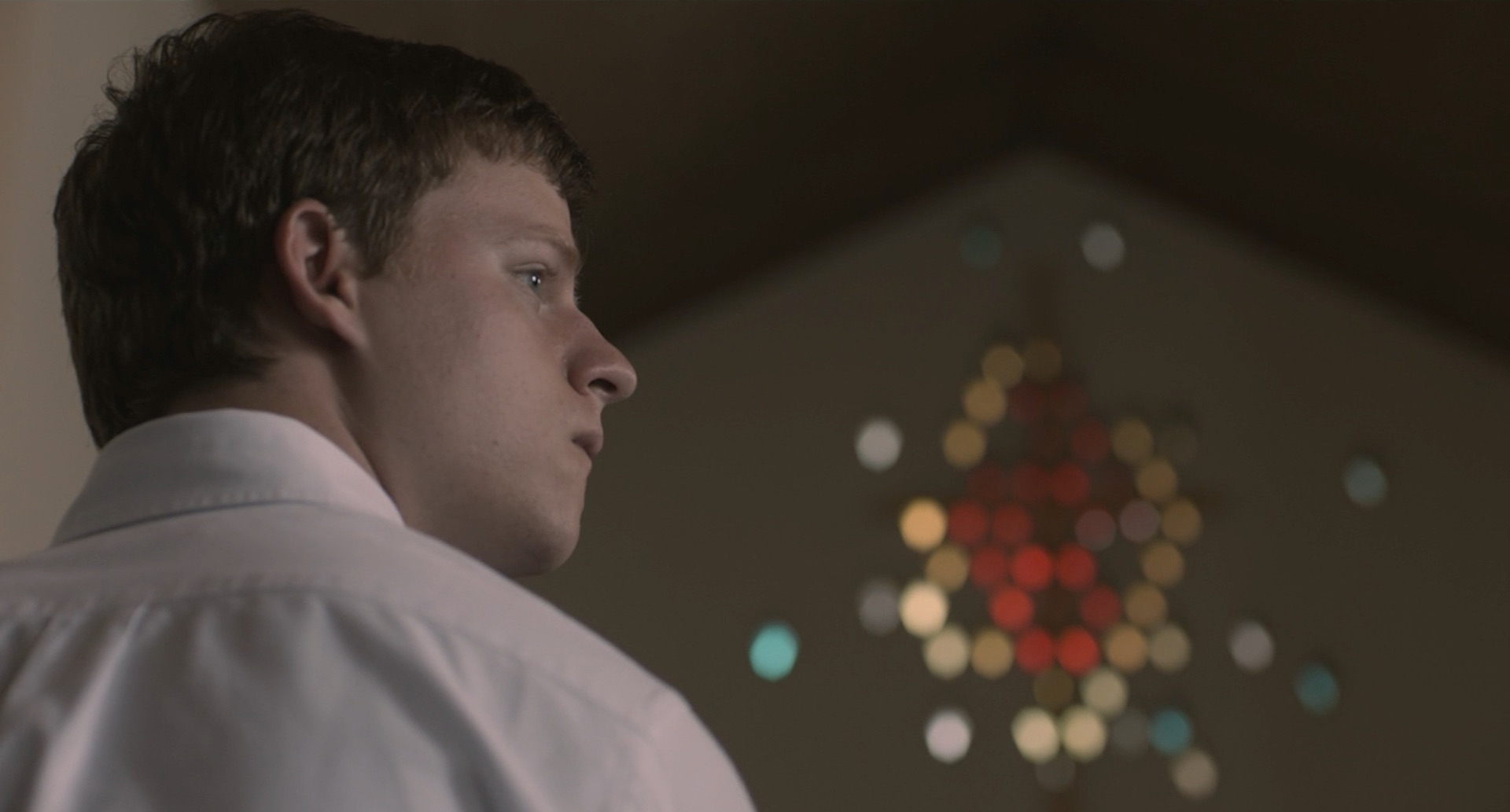 Jared (Lucas Hedges) thinks about men, but keeps it a secret. He's the son of very conservative parents (Russell Crowe and Nicole Kidman) and on top of that his father is a pastor. When he's forcibly outed by a man who rapes him in college, he's shipped off to a two week course in gay conversion therapy run by Victor Sykes. (Joel Edgerton)
Joel Edgerton, who also directed the film and wrote the screenplay said he ultimately wanted this film to be about fear. How fear is what motivates some families to go route when their children come out. How that fear is felt in therapy itself. He drives that home by having the one and only scene featuring men in a sexual situation being a disturbing rape scene. Because of this, the overall feeling of the film is very cold.
That is a different approach with this subject matter but the film itself ends up being just fine. I think had he dug a little deeper, it could've been truly extraordinary. Jared is a pretty introverted guy and when he goes to this camp, he's not mad at this parents. He loves his parents and doesn't pretend to hate them even when Sykes is screaming at him to. That struggle is interesting because it's one that so many deal with. How can you love someone when they fundamentally hate a big part of who you are? But aside from his relationship with his mother, the one with his father never goes further than that.
The film takes a small bit of time to introduce us to some of the other people forced into this situation. Joe (Xavier Dolan) legitimately wants this to work and won't even touch anyone while he's there. Sarah (Jesse LaTourette) begs for forgiveness only to be put in the program longer. Gary (
Troye Sivan) is telling everyone what they want to hear just so he can leave, and Cameron (Britton Sear) unfortunately gets made the biggest example of. What's frustrating is that I wanted to know more about all of these kids and how their stories ended, but there was no room for it.
The biggest sell is the performances, which are wonderfully measured. Hedges continues to prove he's one of the strongest young actors out there. Nicole Kidman is very nurturing as a mother who truly just wants to do right by her son and ultimately ends up doing a lot of soul searching herself. Russell Crowe plays this evangelical pastor so well it's almost scary. I've met so many men like him in my lifetime and it's just spot on.
A lot of reviews I've read have been comparing this to Sundance hit The Miseducation of Cameron Post. I haven't seen it yet, but I will as soon as it comes out. At the end of the day, like I said this movie is fine. It's very well acted and made but I just wanted more from it.
Memorable Quote: "He can fall in line with me for a change" - Nancy (Nicole Kidman)