Review: Velvet Buzzsaw
Critique is so limiting.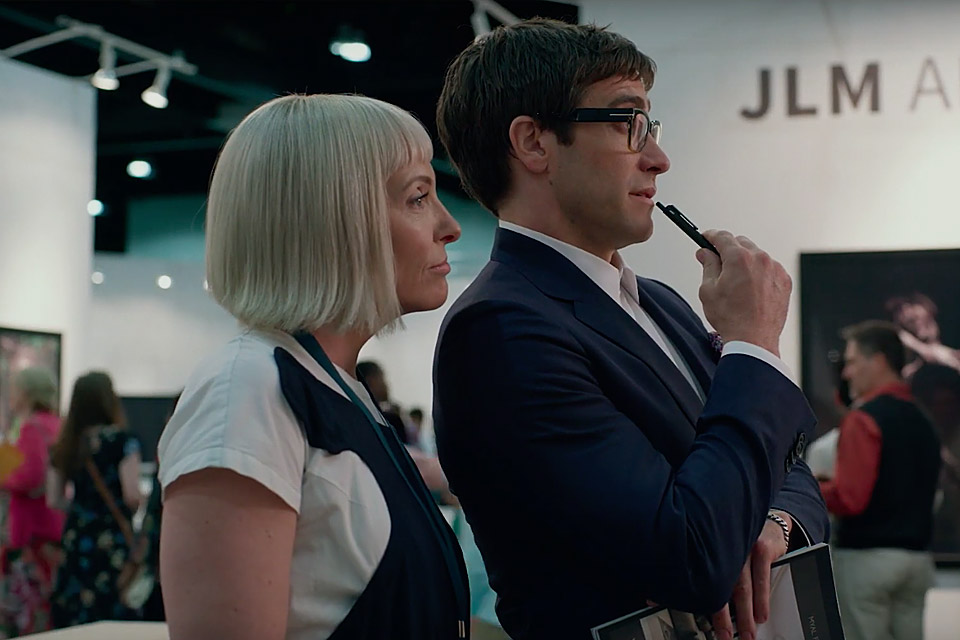 Josephina (Zawe Ashton) is an assistant to a high profile art dealer, Rhodora. (Rene Russo) She wants to make a name for herself too, so when her neighbor passes away, she wanders into his apartment and finds hundreds of his paintings that immediately catch everyone's attention, including critic Morf. (Jake Gyllenhaal) but viewing these paintings comes with a high price.
Director Dan Gilroy thought the world of high art would make an interesting setting for a horror movie, and he's right. Though I wouldn't go into this movie expecting it to be heavy on the horror, it does keep a fairly creepy tone while littered with dry humor.
I know this is getting mixed reviews, but I dug Velvet Buzzsaw. Sure, it doesn't actually bother to explain its main entity but that felt fitting in the world of art. We can interpret paintings, sculptures, anything in so many different ways and they can mean completely different things to different people.
Jake Gyllenhaal is hilarious as the pretentious art critic, Morf. So many things he said were just so funny. This film belongs to him and Ashton, who was also very good. I haven't seen her in many things but she's wonderfully ambitious here. Toni Collette, John Malkovich, Daveed Diggs, and Natalie Dyer all have smaller roles too. They aren't used nearly as much as our main three but I enjoyed their moments. Though admittedly, Malkovich's character didn't serve much of a purpose.
I loved the costumes and art direction here. I swear every time I watch these upscale movies I get the urge to go on a shopping spree for clothes I don't need. It mixes well with the little bit of gore they throw in there.

Recommended: Yes
Memorable Quote: "Do you think there's a market for it?" - Josephina (Zawe Ashton)