Review: Detective Pikachu
Gotta catch 'em all.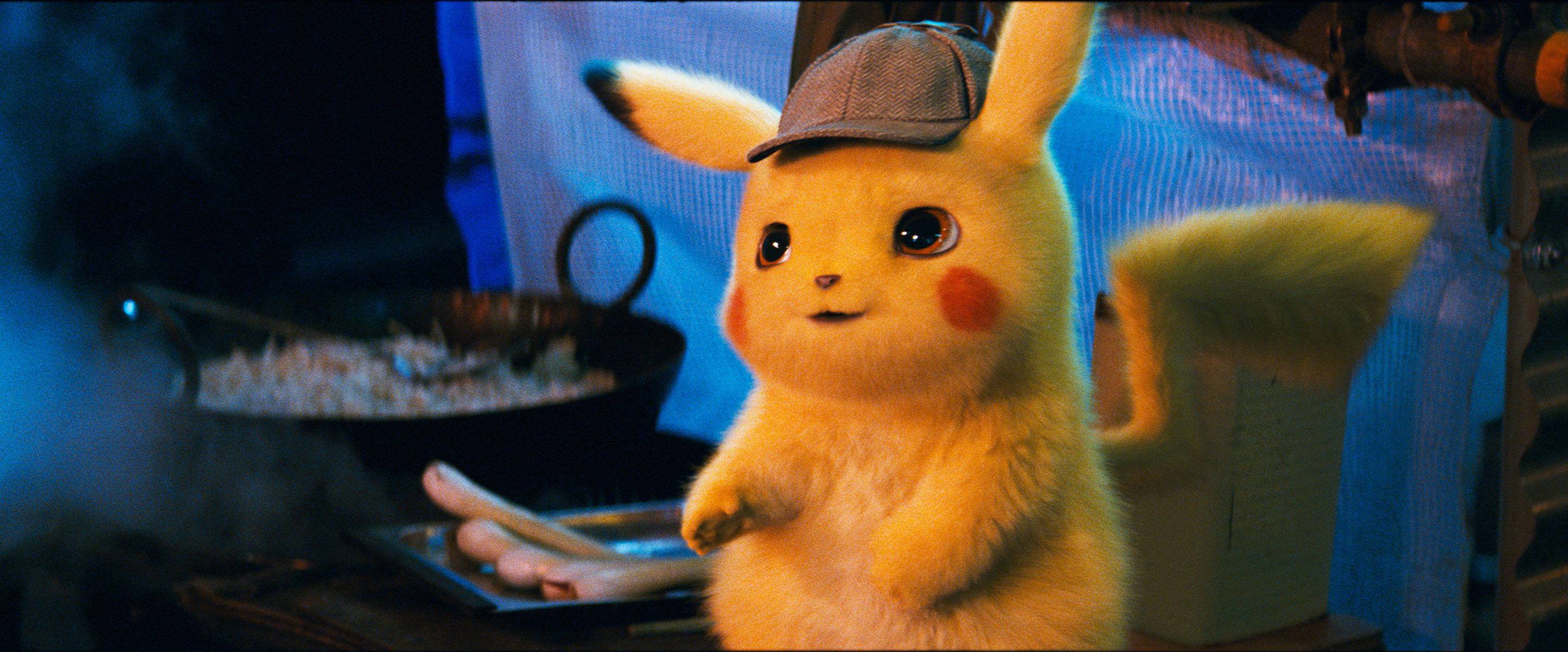 Tim Goodman (Justice Smith) is an insurance salesman who is called to Ryme City because of the mysterious death of his detective father. They've been estranged for some time, so Tim isn't thrilled with the prospect of collecting his things. Then he finds his father's Pokemon Partner, Pikachu (Ryan Reynolds) who was supposed to have been dead alongside him. Even more curious, Tim can understand what he says. Now they are forced to try to solve this case together.
I wasn't a fan of Pokemon growing up, but I was familiar enough with it. They're currently my son's newest obsession so of course we found ourselves in this. The nice thing about it is that you don't need to know the ins and outs of Pokemon to enjoy this movie. There's surprisingly very little fan service. I was expecting far more references to the obvious things. Maybe there were more subtle ones I didn't catch.
Ryme City is a city where humans and Pokemon live side by side, vs everywhere else were they are still in the wild and that's the coolest part of the movie. I like how easily the Pokemon were integrated into society there. When the film starts moving away from that, that's where they start losing steam.
Justice Smith is good, and while I wasn't thrilled with Reynold's voice as Pikachu I did eventually get use to it, but the acting everywhere else was really inconsistent. Poor Ken Wantanbe is here to stare off into the distance again, and everyone else is over acting their parts.
I wasn't expecting a strong story so I still had fun with this. The second half gives Crimes of Grindlewald a run for its money in the exposition department but it's not enough to stop myself from enjoying this. It makes for a fun matinee at the movies.
Memorable Quote: "I'm actually pretty good at being alone at night." - Tim (Justice Smith)