Thursday Movie Picks: Movies Adapted From A Different Language
Wanderer loves having us explore foreign cinema and this week we're talking movies that were adapted from a different language. No rules on which ones so there's plenty to choose from. The only rule I gave myself was to not choose my go to's like The Ring or the Departed, or any horror remake really. Here's what I came up with.
1) Brothers
This is a remake of Susanne Bier's Danish film and I really enjoyed it. I feel like no one talks about it anymore, but Natalie Portman, Tobey Maguire and Jake Gyllenhaal were great.
2) Some Like It Hot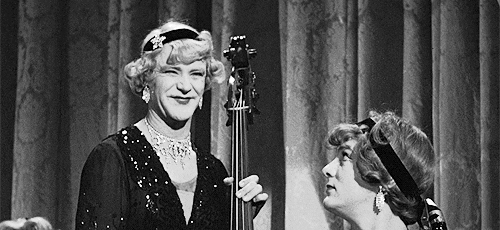 Did you know this was a remake of a German film called Fanfaren der Liebe? I didn't when I originally watched it. I haven't seen a lot of Marilyn Monroe's work despite her being so iconic but I love this film.
3) The Kindergarten Teacher
This is a remake of an Israeli film of the same name and Maggie Gyllenhaal is brilliant in it. It's a frustrating watch at times, but certainly worth it. I can't believe she didn't get any love during awards season.