Five VHS Tapes I Wore Out As A Child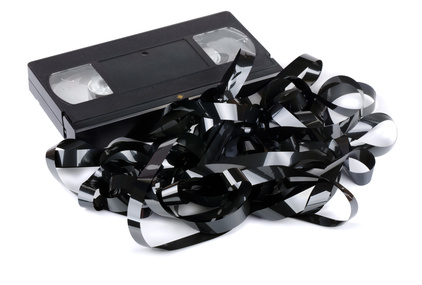 The subject of VHS was brought up in a conversation I had recently, and it got me thinking about how many VHS tapes my family owned. My childhood home had shelves full of VHS tapes that were not purchased, but recorded off TV. Most of them far before my time. I was going to avoid children's movies all together, but I had to squeeze a little known one as my final pick. Here are five random films that I watched in the 90's to the point where the tapes became unusable.
1) The Color Purple
This and My Girl where my go to movies when I felt like crying. I had a habit when I was younger of only watching the first hour and a half or so of this, then not finishing it. Because I did that so often when I sat down to watch it in full when I got older the back half was almost completely foreign to me. Eventually the tape started to get fuzzy right in the middle where I'd stop and rewind it.
2) Troll
This movie is so beyond belief stupid. I'm not sure what drew me to it. I knew when I was young that I liked horror movies, I think this one was accessible because it wasn't scary. I didn't technically wear this one out, but I did accidentally record over part of it.
3) Flowers in the Attic
My mom loves V.C Andrews so I blame her with my fascination with this movie. I actually have a lot of terrible memories of the movies she'd force me to watch with her on Lifetime (along with the "all men are dangerous" lesson that came after) but this is one that I really enjoyed watching despite it being a fucked up mess. I still to this day can't pinpoint why I liked it.
4) Lucas
There were a lot of 80's movies we had because of my sister. Stand By Me, Gremlins, and The Lost Boys were ones we frequently watched together, but no one else in my family seemed to care for Lucas aside from me. It's funny to me now because Charlie Sheen looks so out of place in it. I think I was just really into young Winona Ryder's movies. This shared a tape with Stand By Me and Willow and eventually all 3 went to static hell.
5) The Last Unicorn
This one I had to throw in because none of my friends knew what it was. I was the only one that had siblings that were significantly older so there were a lot of 80's cartoons that I enjoyed. Whenever I would show it to someone, they hated it. It was just too weird. It wasn't until I was in high school that I met someone who had seen it and when we tried to watch it then, my VCR promptly ate it.