Review: No One Will Save You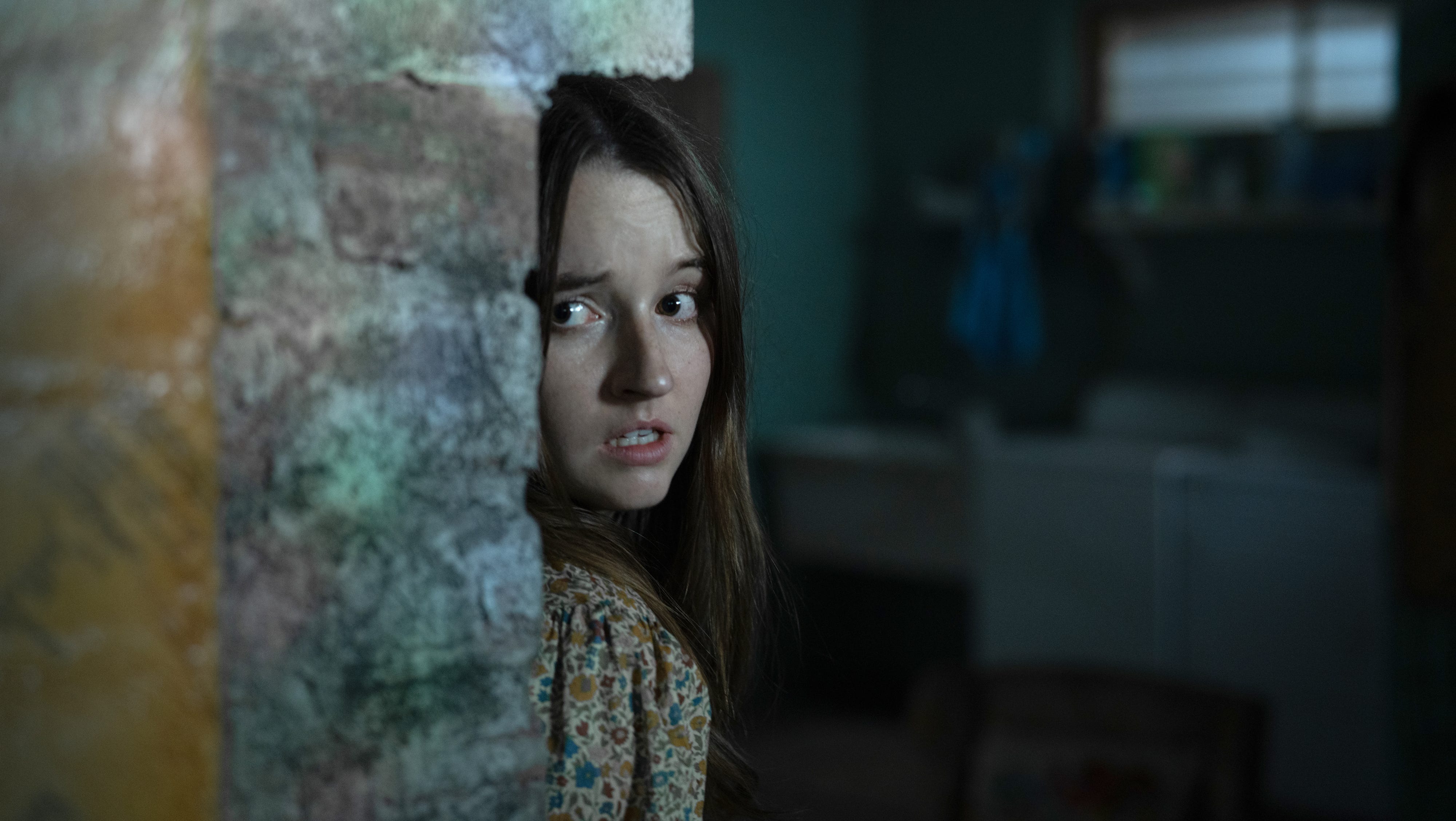 Brynn (Kaitlyn Dever) is a nervous young woman who has been ostracized by the people in her town. So she has no one to turn to when aliens suddenly enter her home in the middle of the night.
Recently my husband and I were having a conversation about how talented Dever is. He's been watching Justified, and she is in a few episodes. So when we saw Hulu had a new sci-fi movie starring her, we clicked "play" without hesitation.
Director Brian Duffield forgoes dialogue (There are literally 2 words spoken clearly in this entire film) to craft a creepy home invasion story while our heroine deals with the grief of her past. You'll have to wait a long time to get answers about how Brynn ended up the way she is, but you'll be entertained until then.
I jumped twice while watching it, and the way the aliens appear in frame is very unsettling. The special effects team deserves a lot of credit for that. I will say the film is atrociously lit. I'm sure that's to make up for budget, but unless you're watching this film in a pitch black room at night, you'll have trouble seeing what's on screen. At least I did.
Dever as always is great. Without any dialogue to dig into, she's essentially playing a character having a panic attack for 90 minutes. That might sound like it could get old, but considering what Brynn deals with, I never felt that way. I do think the script is slightly hindered by its gimmick, especially when it delves into Brynn's past, but it's overall a very enjoyable watch and definitely worth your time.
Grade: B-