Review: Theater Camp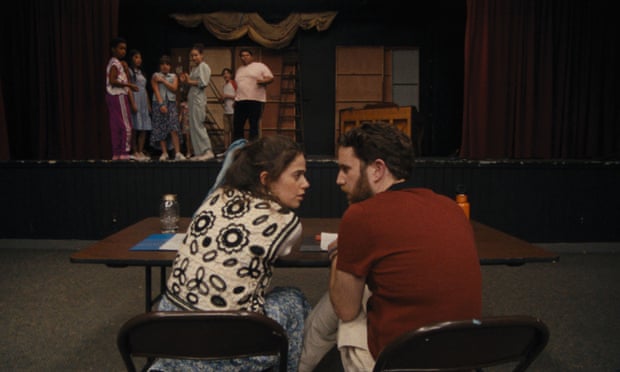 When a beloved theater director falls into a coma, her son Troy (Jimmy Tatro) is tasked with keeping it afloat in her place, despite knowing nothing about theater. Most of it falls to Amos (Ben Platt) and Rebecca-Diane (Molly Gordon) two former theater kids and now teachers at the camp.
I didn't go to theater camp, nor did I know of any camp like the one depicted here around the area I grew up in. I imagine for a sizeable set of people, this is going to be filled with nostalgia and in-jokes. And judging by the reaction this film is getting, I think that goodwill is going a long way, because overall it's kind of a mess.
Featuring 2 directors (one of them being Gordon) and 4 writers, Theater Camp feels like several ideas crammed into one feature. The film is initially framed as a documentary, but that idea comes and goes. Ayo Edebiri plays a character that feels like she was added in at the final stages with no explanation. Talent like hers shouldn't be wasted. And strangely, none of the main POVs in this film come from the actual kids at the camp. That to me is a huge misstep. This would've benefited greatly from that.
It's not to say it's all bad. There are some legitimately funny moments, catchy musical numbers and a fantastic performance by Noah Galvin. It's an enjoyable watch, even with its faults. Theater Camp is now streaming on Hulu.
Grade: C+