Thursday Movie Picks: It's A Party!
Are you ready to party? It's that time over at Wandering Through The Shelves. What's the dumbest thing you've ever done at a party? I immediately thought of when I was sixteen and was drinking at a friend's apartment. The cops came and three friends and myself jumped off their second floor balcony into a snowbank and ran off. Then we had to awkwardly come back later because none of us had our coat or shoes. Here are three films where others have made some pretty dumb moves at parties.
1) Alpha Dog
This movie is insanely underrated. I would honestly give Ben Foster an Oscar for it and Anton Yelchin a nomination. A group of guys "kidnap" the younger brother of another druggie that owes him money, yet no one is taking it seriously. They take him to parties, he even wanders off and gets laid, but he ends up dead in a ditch at the end of it. (Not a spoiler) It's really phenomenal.
2) Superbad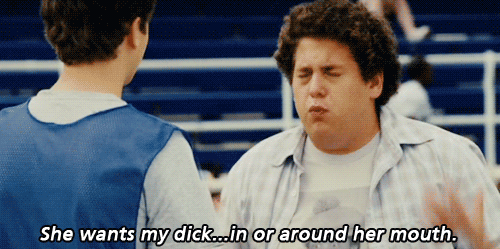 This film is pretty nostalgic to me. It came out two years after I graduated from high school and reminded me a lot my class and how we acted. What made this film even more special is that I saw it in theaters with a bunch of friends from schoolwhen we all happened to be in Minneapolis for a baseball game.
3) Little Athens
A lesser known pick, but another party gone wrong. This is Alpha Dog's quiet stoner older brother. We run through all the intertwined main character's lives, mundane as they are, only for something unexpected to happen at a party where everyone ends up.