My Favorite Characters of the Decade
Since we've closed out the decade and are onto the new (roaring?) 20's, I thought it would be fun to revisit some of my favorite characters that these past years have produced. I decided to narrow it down as one per year, or else my list was going to be very long. Here are 10 characters that left an impression on me.
2010 - Harry Potter/Deathly Hallows Part 1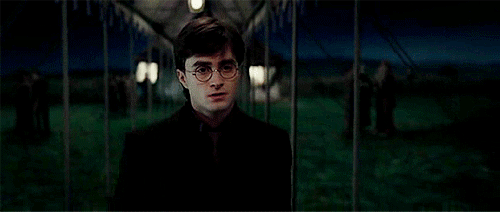 I wanted to use the whole trio but I figured I shouldn't start off my post by cheating my own rules. The Harry Potter books mean everything to me, and we kicked off this decade with the first film from my favorite book. I'll always have a special place in my heart for Harry and how interesting and complicated he is.
2011 - Alike/Pariah
I know I talk about Pariah a lot, but you can't talk about this film too much. Dee Rees' crafted a very moving story about Alike trying to find her sexual identity and Adepero Oduye plays her to perfection
2012 - Joe/Looper
You knew Joseph Gordon-Levitt was going to pop up here somewhere. Even if they did THAT to his face. But I love what he does in Rian Johnson's Looper. It's one of the most interesting sci fi movies out there and JGL captured so much even under all those prosthetics.
2013 - Grace/Short Term 12
Grace is a character I found very easy to relate too, especially since I used to work in the same field she does in this film. It's an incredible performance from Brie, and still remains my favorite of hers.
2014 - Amy Dunne/Gone Girl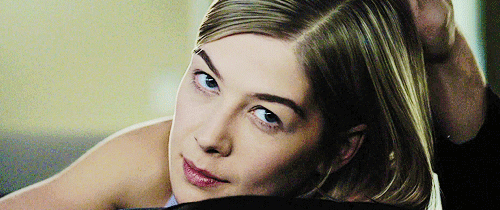 Amy is just...amazing. Rosamund Pike was so perfectly cast. I will never stop appreciating Amy's complexity.
2015 - Wanda Maximoff/Age of Ultron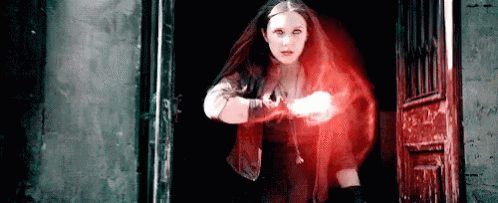 Y'all know I'm a Wanda stan, so of course I had to pick her in the year she made her MCU debut. I think she's one of the most interesting Avengers and I can't wait to watch her Disney+ show.
2016 - Chiron/Moonlight
Whether you call him Chiron, Little, or Black. I was not ready to leave him behind when Moonlight ended. I selfishly wanted more. I needed to know he was going to be okay, and that's how you know you have a good character. When you're not ready to say goodbye.
2017 - Caesar/War for the Planet of the Apes
Here's how much I love Caesar: I bought the companion novels that take place between the films and the novelized versions of the movies just because I wanted more of his inner thoughts. This is one of my favorite franchises and Caesar is a big part of that.
2018 - Queen Anne/The Favourite
This was the hardest year to pick from. There are so many great characters and films but I decided to pick one from the film I've probably re-watched the most. While I'd seen some of Olivia Colman's work before, The Favourite is what put her on the map for me and it's one of the most complex performances given that year. Equal parts heartbreaking, outrageous, and darkly funny.
2019 - Tony Stark/Avengers: Endgame
You know I have to finish out this list with Tony Stark. RDJ has an amazing legacy as Iron Man and it's going to be hard no longer having him around in the MCU.