You're the only one of you.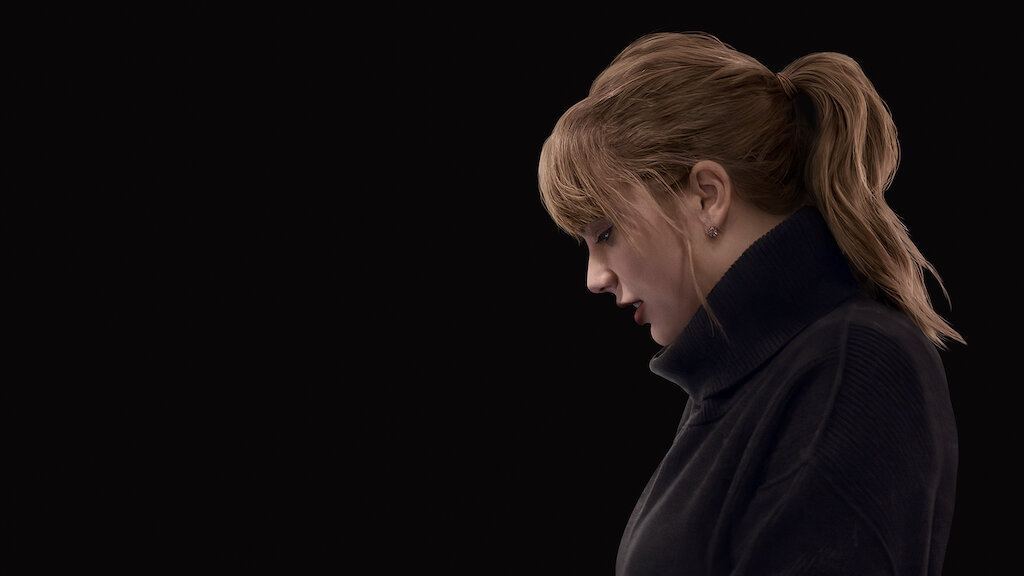 This documentary follows singer/songwriter Taylor Swift over the past handful of years, particularly through the writing process of her album Lover.
I suppose if I had to put a label on myself regarding Swift, I'd classify myself as a former fan. I really enjoyed her first three albums. I'm not a fan of country music, but I liked her poppy-country sound. When she went full pop, I just wasn't as into it and chalked it up to me just getting older. I'd like a single or two - like 22 from Red, but otherwise I'd say my opinion of Swift for the past few years has been lukewarm at best. The phony squad thing, the Kimye drama (and boy that took an interesting turn last week, didn't it?) Because of all that I wanted to see how someone like me would take this documentary.
I actually enjoyed it overall. One thing I'd never take away from Swift, even if I'm not into her music anymore is the fact that she writes her own songs. They might sound repetitive at times but she still puts in the work and plays her guitar and piano and that's far more than a lot of other singers can say. I liked seeing her songwriting process. Though I felt a bit strange that she would say she has "no one to share this with" when she won her second album of the year Grammy after they had just showed us a decent amount of footage of her working with a sound mixer who helped build her lyrics into a fully realized song. If anything, the only negative thing I could say about this is how privileged Taylor is, but she grew up rich. Rich and wanting to be the "good girl." It's probably normal of her expecting to get nominated for Grammys at this point, then being disappointed when she found out Reputation got none.
I had sort of expected this to be about Taylor the victim but it was really honest and was just about her trying to find her voice in the industry, understanding that she doesn't always have to beg for that approval and stand up for her beliefs. I really liked the parts where she talked about being afraid to tweet about politics but feeling as if she couldn't stay silent anymore. It's nice to see someone with a platform realize they should use it for good. I walked away from this documentary not thinking she's a massive wolf in sheep's clothing, but just that she's a complicated person like the rest of us, only in a massively different situation than most.
And what I've heard from Lover is far better than anything I heard from Reputation so hopefully she's proud about writing a better record.

Grade: B-
Memorable Quote: "I'll just write a better record." - Taylor Swift