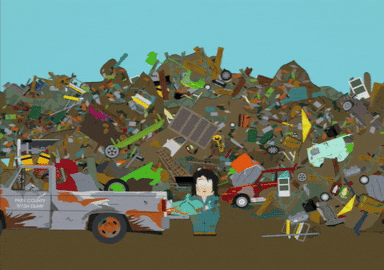 I went back and forth on whether or not I was going to make a post on the worst movies I saw last year. I normally include them as an aside in my Top 10 posts, but at the time, I knew I was missing a handful of films that were way more worthy of the title "worst" than the ones I had saved. Seeing as we're now in the midst of a global pandemic, what better time than to get rid of the trash?
Now remember, my worsts are always films I went into expecting to at least like a little bit. Cats isn't here for that very reason.
10)Yesterday - I was really looking forward to this and I still can't believe a Danny Boyle movie could be this bad. What was this supporting cast? Stop putting Ed Sheran in things..
9) Glass -
Why do we keep giving M. Night Shaymalan chances? Why did
I
give him another chance? What a waste.
8) The Lion King -
Animated Lion King all day every day. This was souless garbage.
7)
Last Christmas - I underestimate just how bad this movie was going to be. Sure, the trailer gave it ALL away but I was not prepared for just how much they wink wink nudged nudged the "twist" throughout. The actors in this film deserve better because this could've been a cute holiday movie.
6) The Laundromat - If there was an award for "worst narrators" this film would win it.
5) Brightburn - A cool concept that went completely wasted and ended atrociously.
4) Light of my Life - I technically didn't mean to get this DVD from Netflix, but I did and I watched and a survival movie in a world where women are dying lead by Casey Affleck is not for me.
3) High Life - I thought this was going to be an interesting sci fi movie, but it was really a study on sex and a dumb exercise in misery. I know the internet loves Robert Pattinson right now, but he just does not do it for me. He's not bad, he's just dull.
2) Joker - I know you're not shocked at Joker's inclusion but you probably are shocked that it isn't my number one.
1) Under the Silver Lake - What the fuck was this movie about?!