Review: Borat Subsequent Moviefilm
or Delivery of Prodigious Bribe to American Regime for Make Benefit Once Glorious Nation of Kazakhstan.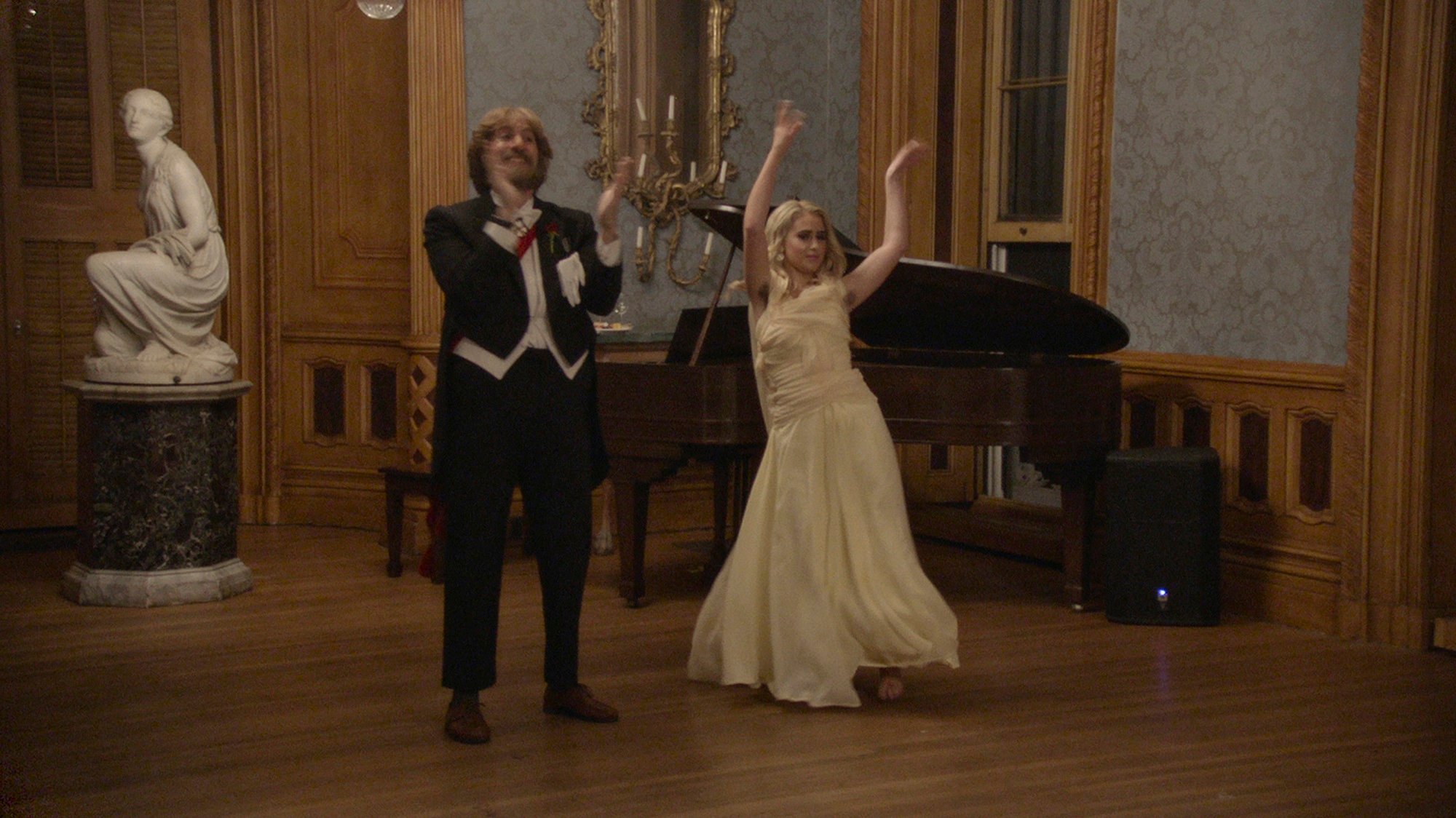 Kazakh journalist Borat (Sasha Baron Cohen) has brought shame on his home country after the events of the first film. Now he's given one last chance to deliver a prized monkey to U.S Vice President Mike Pence, however his fifteen year old daughter, Tutar (Maria Bakalova) sneaks in the crate instead, and her father gets the idea to present her as a gift instead.
Borat has always been an acquired taste for most. The first film was very popular and because of that, Borat impressions were everywhere. Now we've spent quite a bit of time apart, and the world is still a raging dumpster fire so what better time to revisit this character?
It's impossible to recreate the first film. Baron Cohen has too much notoriety now and no one should go into this film expecting that. What we do get is still a very deeply funny performance, yes with plenty of unsuspecting morons doing bad things on camera, but the real star of Borat this time around is Bakalova.
I say this with no hyperbole, but Bakalova should be in serious consideration for a Best Supporting Actress Oscar. If the Academy can nominate Melissa McCarthy for her "funny" performance in Bridesmaids, they can give Bakalova a chance for this. She is so sincere and hysterical.
I wouldn't say I loved this as much as the first, but again, I wasn't expecting it to top that. I laughed plenty and Baron Cohen and Bakalova were so great it made this worth watching.
Recommended: Yes
Grade: B
Memorable Quote: "My daddy is the smartest person in the whole flat world." - Tutar (Maria Bakalova)