Review: The Card Counter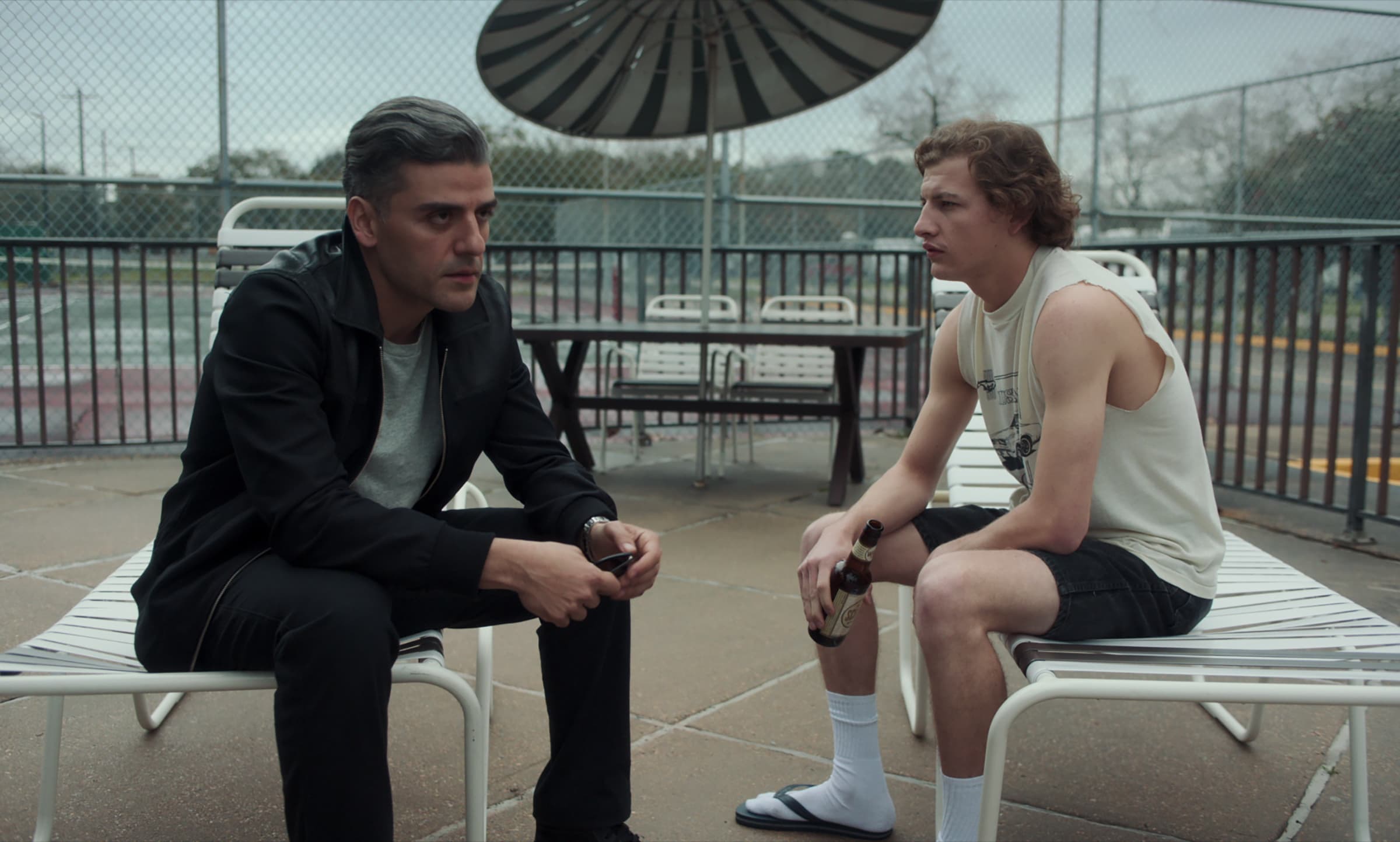 William (Oscar Isaac) spent a decade in prison, and during his time there he learned to count cards. Now he spends his life traveling from one casino to the next winning just enough money to stay under the radar. One day, he meets Cirk (Tye Sheridan) who brings up something from William's past, and tries to rope him into a very high stakes scheme.
I have to admit, when I first saw the trailer for this film, I thought it looked awful. Promising reviews came out of Venice and my local indie theater opened it right away, so why not see this on opening night? I love Oscar Isaac after all.
While this isn't as bad as the trailer made it seem, it's far from a good movie. It has all the pieces to make a compelling story, but it's very drawn out. I didn't feel like I was watching a complete film. I felt like I was watching an idea, something not fully formed and certainly no clue on how to end it.
Isaac is good, he always is. There's a lot of questions about William and Isaac plays him in a way that you know he's holding so much in. The supporting cast doesn't fare as well. Tiffany Haddish feels very miscast as a fellow gambler who gets backers to sponsor her players. Her clunky dialogue doesn't help, but she does have a few good scenes. Tye Sheridan had a ton of potential as a young actor but he's not one to elevate bad scripts. Here, his characters motivations are never given enough time. We get the bare bones story but I kept feeling there should be more.
Director Paul Shrader is pretty hit and miss for me, and while this isn't a complete lost cause, it's nothing more than a DVD rental level film if you're interested in any of the actors.
Recommended: No
Grade: C+
Memorable Quote: "If you were actually there, you'd never want to hear that shit again." - William (Oscar Isaac)