The 10 Best Christmas Movies of All Time - Relay!
Nostra brought back his relay blogathon and this time we're looking for the ten best Christmas movies of all time. The rules are simple.
The rules are, just like the past relay races, very simple: The list has 10 Christmas movies (in random order) and when the baton is handed over to a new blogger, he or she has to remove one title of the list (with an explanation why) and add one new title. Once that is done a new blogger is contacted who will take the baton and run with it, doing the same (you can reinstate a title which has been previously removed). As Christmas is in three weeks I want to ask you to publish your entry as quickly as possible to make sure the list changes as much as possible before the 25th of December. Add the logo of this relay race to your post and also add links to those who came before you making it easy for everyone to find all the entries
It's funny, as I was watching this relay go around, I kept waiting for someone to add Nightmare Before Christmas. I swore if it came to me that's what I would add, but I have to play it a little differently. The current list is as follows:
Home Alone
Elf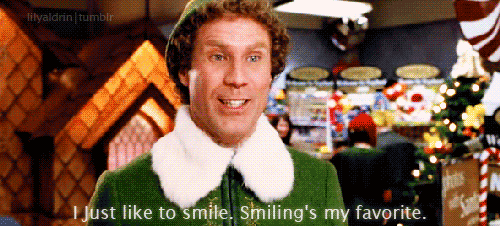 A Muppet Christmas Carol
Die Hard
It's A Wonderful Life
Miracle on 34th Street
Arthur Christmas
Eyes Wide Shut
A Christmas Story
Joyeux Noel
One of my favorites bloggers, the lovely Ruth was so kind to tag me. She added Joyeux Noel which is an excellent choice and coincidentally one I saw in her home city of Minneapolis! But in doing so she removed my all time favorite Christmas movie; Gremlins. I'm sorry Nightmare Before Christmas, I hope someone else adds you. But I gotta add Gremlins back on the list. Picking what I wanted to remove was actually kind of tricky. I've never seen Arthur Christmas, so I was tempted to remove that on principle, but I had to go on with removing Eyes Wide Shut as Christmas just isn't the first thing that comes to mind when I think of that film.
New pick: Gremlins
Now who to pass it too? This is always the hardest part. I want to see what everyone in my blogroll picks, but I'm passing it on to someone who I can always count on to make me laugh: m.brown of Two Dollar Cinema! The baton is yours, my friend.