Review: Soul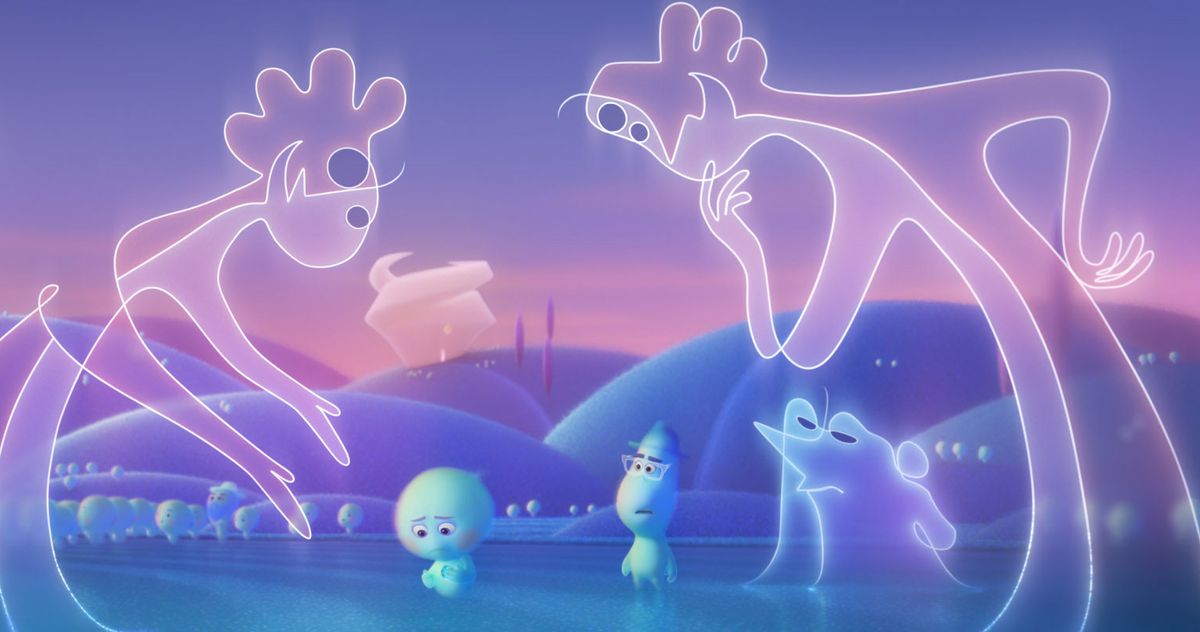 Joe (Jamie Foxx) is a middle school band teacher who has dreamed of being a jazz musician all his life. When he finally gets the gig of his life, he falls through a sewer hole and comes to on his way to the great beyond. Not ready to meet his fate, he ends up in the "great before" where he becomes a mentor to a new soul, 22 (Tina Fey) while trying to get back to Earth.
It's impossible for me not to compare this to Inside Out. Thematically, they feel very similar. I strongly disliked Inside Out. I thought it failed on so many different levels, but my main gripes were that the middle of the film was meandering and boring, and that they struggled with trying to gear it towards children when they clearly wanted to be talking to the adults. Soul doesn't even bother with the kids. They throw in a couple of butt jokes but they are very clearly talking to the grown ups here, and because they don't have that weird, condescending disconnect, it works.
Soul for me succeeded in every way Inside Out failed. The story was engaging through out, when they had to cut away from the main story to include the side characters, it was brief and to the point. I liked the various styles of animation they used as well.
Jamie Foxx is great, as was Tina Fey. I felt for their characters. They balanced the comedy and the heaviness of this film well. Of course it made me bawl like a baby at the end.
While it doesn't unseat Wolfwalkers as my favorite animated film of the year, Soul is definitely worth seeing.
Recommended: Yes
Grade: B
Memorable Quote: "I was born to play. It's my reason for living." - Joe (Jamie Foxx)