Review: Annette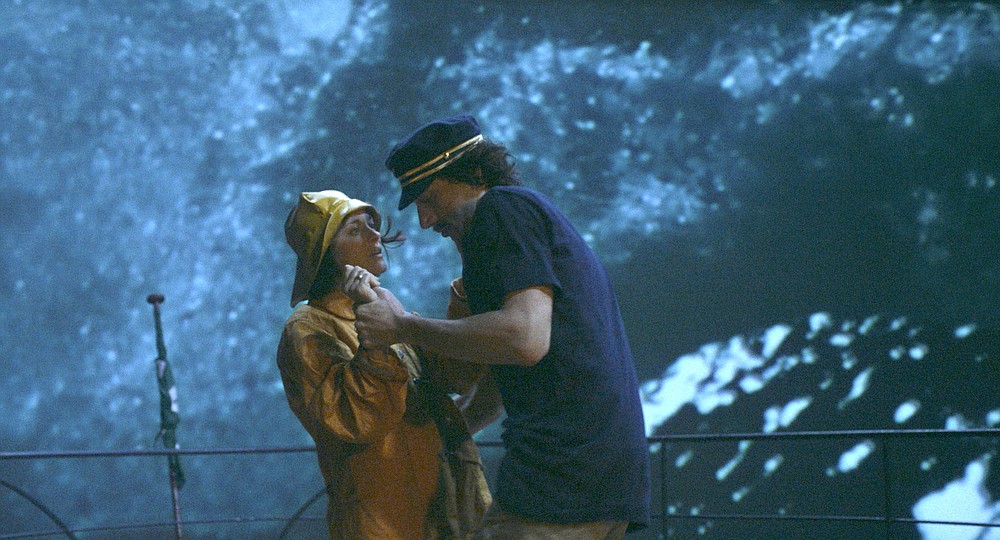 Stand up comedian Henry McHenry (Adam Driver) and opera singer Ann (Marion Cotillard) have a relationship that the tabloids love. Then they have a daughter together, the titular Annette and she has a very special gift.
This has been one of my most anticipated movies of the year and when the Cannes reactions came out, I realized I had to set my expectations a little. Everyone said this movie was crazy. I just hoped it was fun crazy and not pretentious crazy. So what did it end up being?
This is a true musical, very little is spoken, songs are made about the most mundane of things and some of the bigger ballads including child birth, Henry going down on Ann, and murder. That should tell you a lot about this movie. It's really *out there* and I love that about it. It's rare you see a film swing for fences like this and actually hit it out of the park. I loved it. I wanted good weird and that's what it provided.
This is most definitely Driver's movie and he's incredible. Henry is a shitty person, but he's never boring and you can tell this was a very fulfilling role for him. He gets to do just about everything. Cotillard however isn't in it nearly as much as I expected her to be, and that's one of the film's flaws. We needed to know more about Ann. The biggest surprise was the Conductor. (Simon Helberg) I remember his days from Doctor Horrible's Sing Along Blog so I know he's a talented musician but one of my favorite scenes in the movie was his sort of monologue.
Another thing that elevates this film is the ending. It's so well done and makes it end on the highest possible note. From a technical standpoint, it's excellent. The cinematography is beautiful, the sets lush and the music is so catchy. I'm not sure how this movie will land with everyone, but I'm so happy it landed for me.
Annette can be seen now on Amazon Prime.
Recommended: Yes
Grade: B+
Memorable Quote: "I wrote that song." - The Conductor (Simon Helberg)