Review: Are You There God? It's Me, Margaret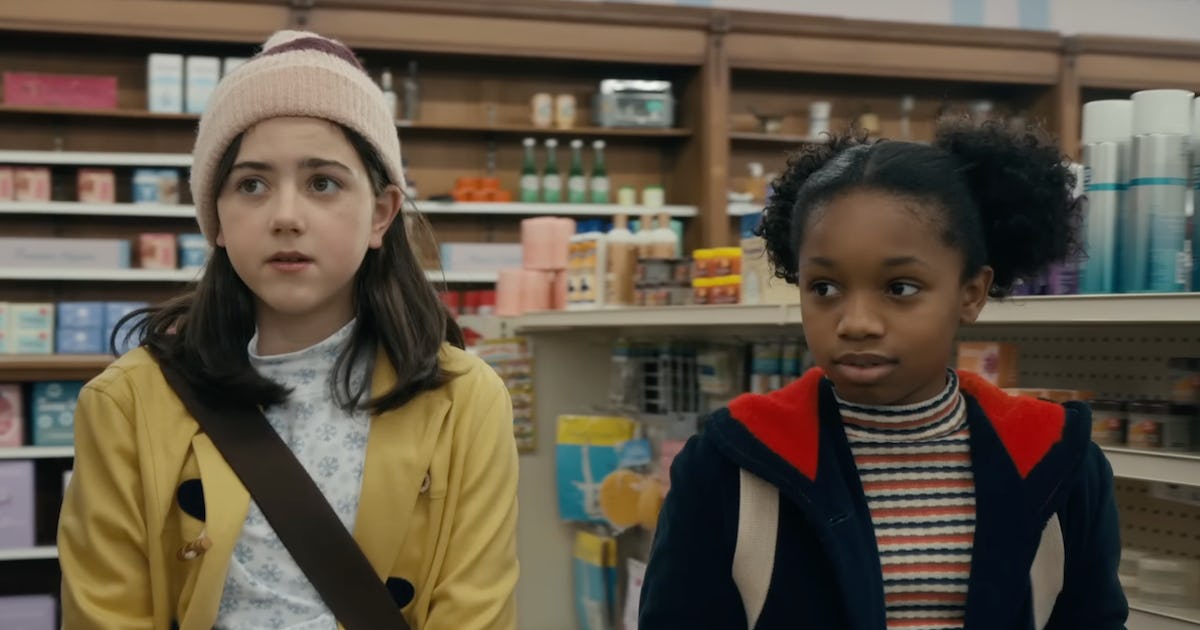 Margaret (Abby Ryder Fortson) is an 11 year gold being raised with no religion by a Jewish father (Benny Safdie) and a Christian mother (Rachel McAdams) They want her to choose a religion when she's older. When a move from NYC to the New Jersey suburbs is sprung on her, Margaret begins talking to God as she navigates one of the hardest phases of life...puberty.
I won't get too much into my own personal journey with Judy Blume's book this is based on because I talk about it quite a bit in my Judy Blume Forever review, which I have scheduled to go up on Wednesday. I had always planned on going to this, but what surprised me is that my 11 year old son asked to go too because he had read this book from his teacher's personal library. This was a great idea until he loudly asked me as we were getting up to leave if I also cried when I first got my period. Being a parent is fun.
My kid's volume control aside, I enjoyed this! It's very similar to what I remember from the book, albeit with an expanded role for both Margaret's mom and grandma, which I thought was a nice touch. I already adored Abby Ryder Forston from when she was Cassie in the first two Ant-Man movies and this was a great role for her. She perfectly embodies Margaret. This might also be the best performance I've seen Rachel McAdams give. I loved her so much.
I'm enjoying this Judy Blume renaissance we're currently living in. Especially if we're getting quality films like this.

Grade: B