Review: Wild Mountain Thyme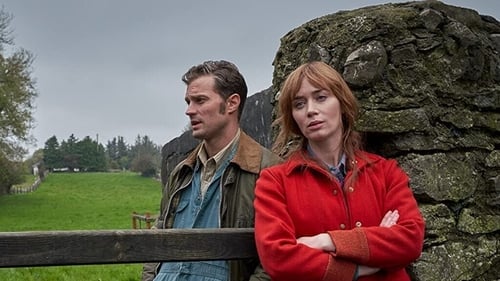 Rosemary (Emily Blunt) grows up on a farm in Ireland falling in love with her aloof next door neighbor, Anthony. (Jamie Dornan) When Anthony's father, Tony (Christopher Walken) threatens to sell their farm to his American nephew Adam (Jon Hamm) Rosemary realizes she's on borrowed time getting Anthony to love her.
My watching this is entirely Film Twitter's fault. Many of my mutuals watched it, and every single one of them expressed exasperation with this film's ending. What could possibly be so ridiculous that everyone was commenting on it? I won't spoil it for you, but the hyperbole is true. This film's third act is completely batshit...and it brings a smile to my face.
This movie is bad. This is what foreigners think Ireland is like before traveling there themselves. It's got everything, stew, Guinness, extremely bright greens. None of the dialogue feels natural and some of the Irish accents, mainly Walken's are beyond tragic. But the film's biggest flaw is I cannot for the life of me understand what Rosemary sees in Anthony.
Every one of their interactions is strange. Rosemary is beautiful and she's over here begging for Anthony's dick when it's so clear she could do better. I'm mostly perplexed on how so many talented people ended up making this movie. It had to be the free trip to Ireland.
This film is worth seeing for the 3rd act alone, but don't expect anything interesting before that. Just trust that you will at least laugh at it.
Recommended: Yes
Grade: D
Memorable Quote: "I gave up the smokes." - Rosemary (Emily Blunt)