Review: Old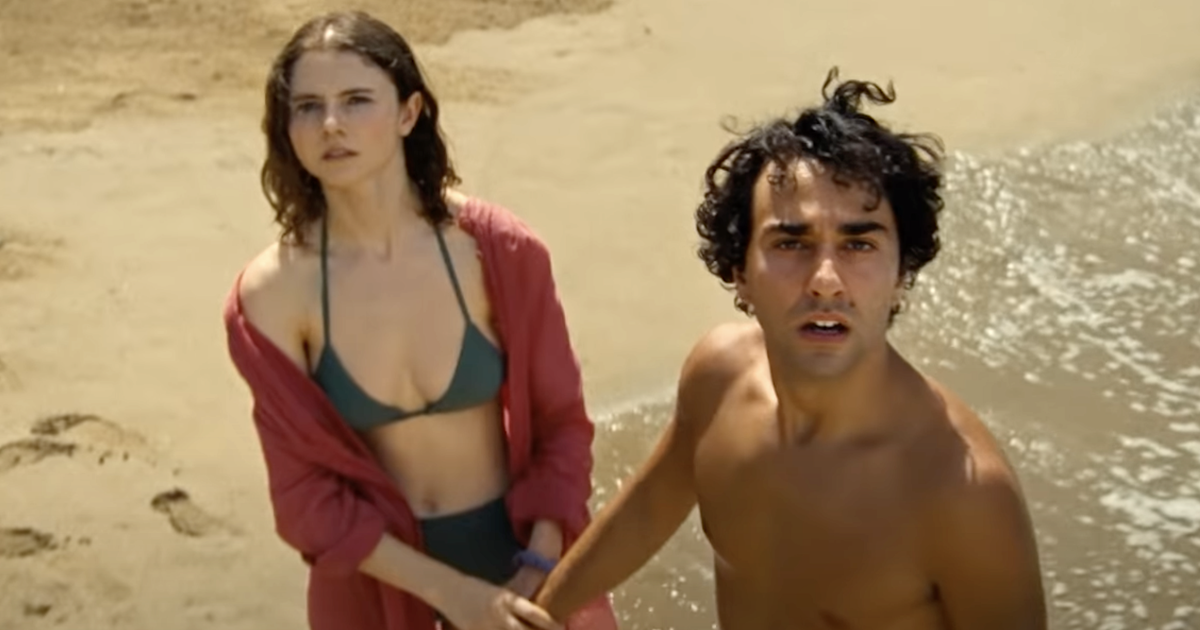 Guy and Prisca (Gael Garcia Bernal and Vicky Krieps) take their young children on an island vacation to get a quick reprieve from some family issues. When the helpful hotel staff directs them to a "secret beach" with a few other guests. They soon realize that they cannot leave, and that they're rapidly aging.
I'm fairly sure when I reviewed Glass I said I was going to quit giving director M. Night Shaymalan chances, but there I was with a babysitter booked thinking The Green Knight came out a week ahead of time. Old was what we ended up with. Thankfully expectations were low.
Truth be told, the concept of Old isn't bad. The plot itself is actually very interesting and I was never bored, but god these characters have NO depth. I can't speak to this film's source material but Shaymalan seems to have put zero thought into them aside from writing an outline. The trophy wife is vain, the doctor is a dick, a child literally asks people what their occupations are and that's essentially the most we learn about anyone. It was just so lazy. He had an interesting premise, but he wastes such talented actors with this garbage writing.
And for a film that over explains everything, the characters verbally walk us through everything, there's a big part of the ending (no spoilers) that he doesn't explain at all. He literally wraps the "why" part of the story up with a neat little bow but completely leaves out the "how" which is just comical. Almost as comical as how they try to pass smeared makeup off as "aging" at one point.
If I ranked Shaymalan's filmography, this would probably be #3. I didn't leave this film utterly annoyed as I have in the past, It's just more of his bullshit, and here I am lining his pockets for some reason. I only have myself to blame.
Recommended: No
Grade: C-
Memorable Quote: "oh my God, it's Mid Sized Sedan!" - Alexa Swinton (Maddox, age 11)