Review: Spider-Man: No Way Home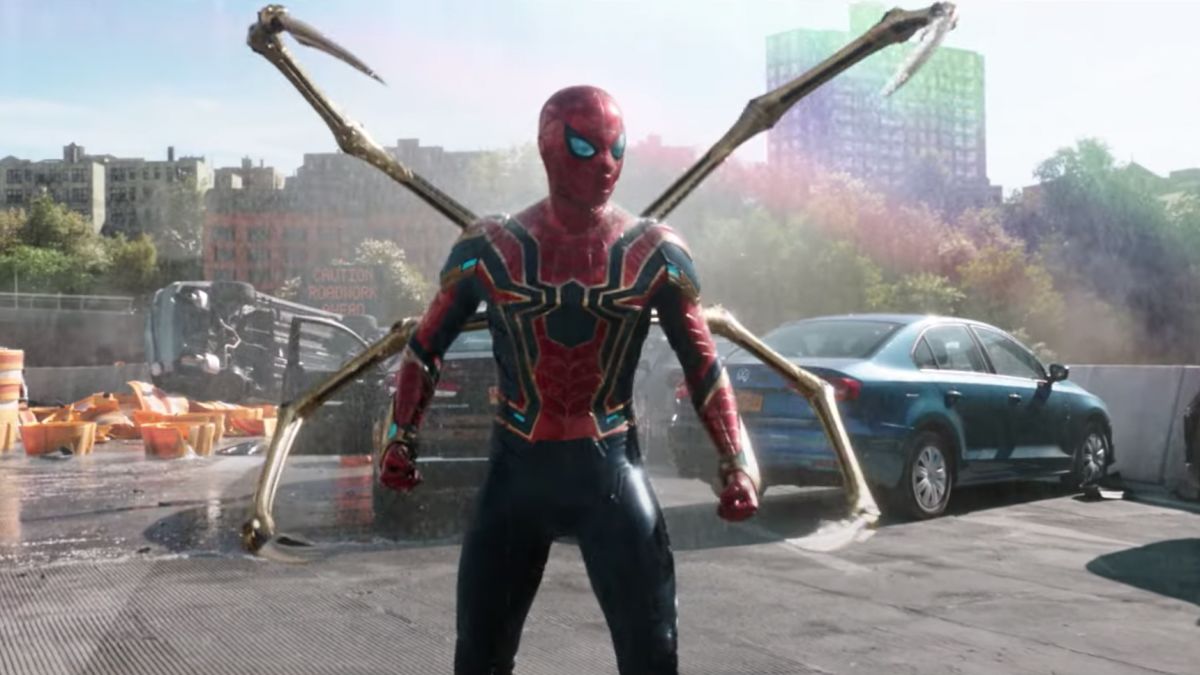 Peter (Tom Holland) is having a tough time after his identity is outed against his will. Worse, it's having effecting those closest to him, like MJ (Zendaya) and Ned (Jacob Batalon) badly. He turns to Doctor Strange (Benedict Cumberbatch) to see if he can cast a spell to make people forget Peter Parker is Spider-man, but it goes horribly wrong and suddenly people from various universes that know his identity are being pulled into Earth.
I can fully acknowledge that there are some holes in this story in order to make everything flight, but I don't care. I had SO much fun watching this. I haven't been this excited in a theater since Avengers: Endgame. It felt so good to feel the energy of a crowd like that again. This is a love letter to anyone who's been a fan of the Spider-man films. And not just the ones in the MCU continuity. It even took bits from other properties that I had issue with in the past, and made them work. It was just a joy to watch from start to finish.
Without going into spoilers, even though it's so tempting, while there's a lot of fun to be had here, there is some heavy stuff as well, including one of the most effective death scenes the MCU has ever done.
Holland really gets to flex his acting chops with this one. We've already grown to love him as awkward Peter but he gets to do a lot more here. I loved how much of Peter's relationship with Ned, MJ, and May they showed. I was worried I would have a hard time buying Peter's issues with being known to the public, considering none of the other Avengers have secret identities, they made it very realistic.
I can't wait to see this again. This gave me everything I wanted.
Recommended: Yes
Grade: A
Memorable Quote: "You gotta watch where you fall." - Electro (Jamie Foxx)