Thursday Movie Picks: A Siege
Hold steady, this week at Wandering Through the Shelves we're talking about sieges! There's a lot to choose from this week, but my mind went straight to franchises. I'm sure everyone has seen these.
1) Lord of the Rings: The Two Towers
The siege of Helm's Deep is the gold standard of cinematic sieges, in my opinion. I loved watching this in theaters, it was so exhilarating and I felt the same way watching it at home.
2) Harry Potter and the Deathly Hallows Part II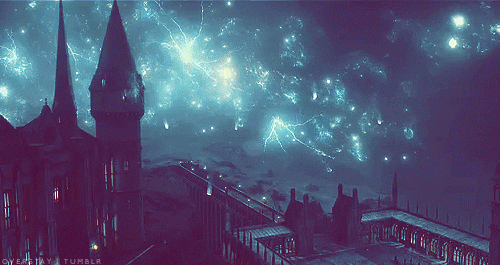 While it felt a bit more powerful in the book, the attack on Hogwarts is the most intense thing to happen in the Harry Potter books. There was so much going on, and we lost so many characters we loved.
3) Prince Caspian
The Chronicles of Narnia sequels didn't exactly soar at the box office, but I still really liked Prince Caspian. The siege in this film was focused more on Peter fighting Miraz, but it was a good scene over all. I got the feeling from the actor's commentary that it was their favorite to shoot as well.