Quick Rambling Reviews
It's been awhile since I've combined reviews like this, but I saw a few films at once that I don't think I could really flesh out into full reviews.
Selma - I was very underwhelmed by this, which was a shame. It's fully of great performances (Especially David Oweyelo) and the story is an important part of our American history. I think it's a good film overall, but it's missing something and I can't put my finger on it.
Kurt Cobain: Montage of Heck - Interesting doc, but the home movies made me very uncomfortable. Two junkies with a baby frightens me. Cobain was a tortured soul, I wish it would've gotten better for him.
101 Dalmatians - This came on TV and I DVR'd it for my kid, I haven't seen this since I myself was a child, it's so hilarious how un-PC this film would be nowadays. The characters are constantly smoking, they're watching a TV program where a guy is shooting at a dog. They're openly talking about bashing dogs' heads in and skinning them. Damn, old school Disney.
Exit Through the Gift Shop - A really well made doc about Banksy and street art that really made me wish I could actually draw/paint a proper picture.
Kung Fury - You may or may not have heard of some Bloggers talking about this wonderfully bad short film that's currently uploaded on Youtube. You should check it out. It's brilliantly stupid.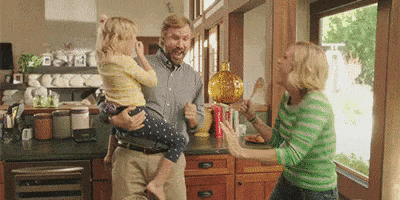 A Deadly Adoption - So, I watched this Lifetime movie hoping to laugh at it's stupid awkwardness and I ended up thinking Alyvia Alyn Lind is one of the better child actors I've seen on TV in awhile. She was good! If Lifetime didn't have a history of rapey man hating, I would almost feel bad for them because Ferrell and Wiig clearly did this movie to take the piss out of the network.