Review: A Beautiful Day in the Neighborhood
Won't you be my neighbor?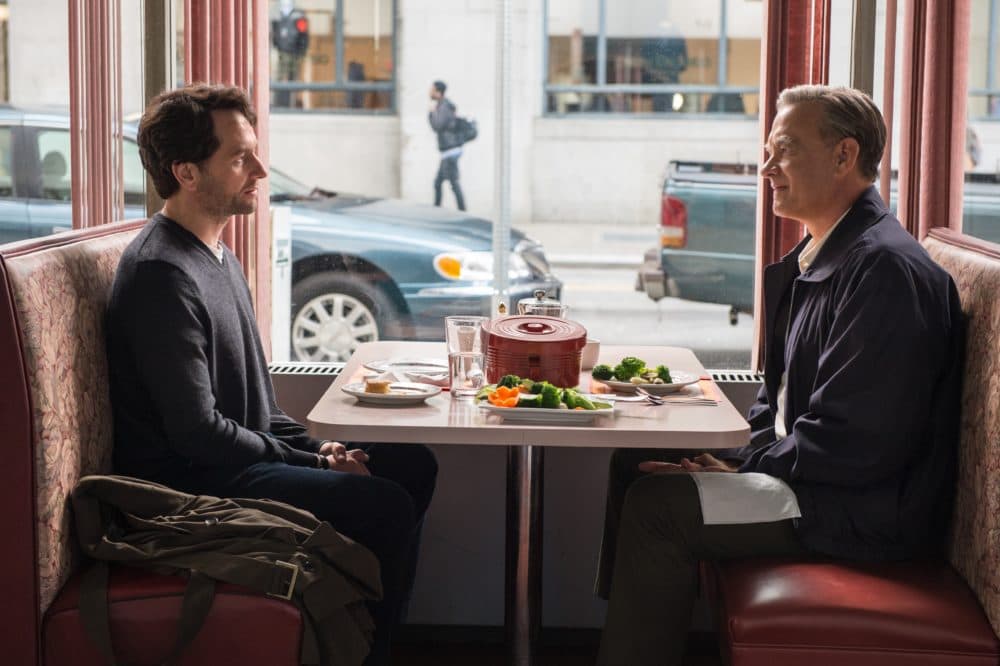 Journalist Lloyd Vogel (Matthew Rhys) is a cynic. His estranged father Jerry (Chris Cooper) has just re-entered his life and his boss at Esquire Magazine takes him away from the investigative pieces he normally writes and has him profile Fred Rogers (Tom Hanks) instead. That interview changes his life.
I've always been aware of Mister Rogers but I never grew up watching him religiously. I'd catch an occasional episode here and there but it was never an after school thing for me like it was for many. Because of that, I was surprised at how much this film effected me. I cried like a baby consistently throughout.
Director Marielle Heller crafts this film like it's an extended episode of Mister. Rogers' Neighborhood. We open with him, the scene transitions are of toys traveling from one place to another, and Lloyd is profiled just as Mister Rogers would do for any of his guests. This isn't a Fred Rogers biopic, it's very much about Vogel and his struggles. His relationship with his wife, Andrea (Susan Kelechi Watson) and their newborn baby and how Vogel confronts his father. It's his relationship with his father that Fred Rogers takes such an interest in.
Matthew Rhys
is very good. I found Vogel to be very frustrating at times but he played that well. I like that the film was told from his perspective.
Hanks doesn't look or sound a thing like Fred Rogers but he's such a well known nice guy himself that it works. He 100% captures the spirit of what he was like.
I really liked Heller's direction and I hope her name doesn't stray too far from awards conversation when it comes to Best Director. Even though myself and everyone else in the theater was sobbing (it feel so reassuring to hear other people sniffling) I was left with such a happy feeling.
Memorable Quote: "Thank you for giving me that perspective." - Fred Rogers (Tom Hanks)
And because this film is directed by a lovely woman, it makes a nice entry into Dell's Girl Week!