Review: Concrete Cowboy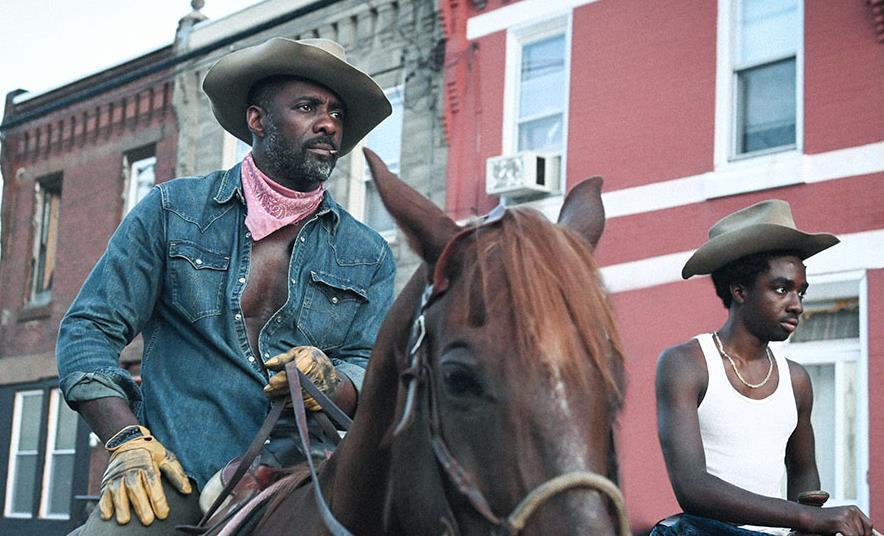 Cole (Caleb McLaughlin) has fucked up at school for the last time. His mother ships him off to Philly to spend the summer with his estranged father, Harp (Idris Elba) who is part of a community of black cowboys.
You all know my love for Idris Elba, and McLaughlin is my favorite kid on Stranger Things so I've been excited to see this for a while. Even with the somewhat lukewarm reception it was getting, I still held out hope.
And it's fine! I actually enjoyed quite a bit about this movie. The first being that for the majority of the story, it feels so different. "Black pain" is a subject that's been talked about a lot recently. Everyone's tired of it, so watching a film where poverty seemed to be a central theme gave me pause, but while it falls into a few annoying tropes, the story is different enough to keep you engaged.
Truthfully, Elba is not in this very much, but McLaughlin holds his own well and supporting players like Lourraine Toussant and EMMY WINNER Jharrel Jerome are great in their parts. I also knew nothing about cowboys being in Philly. Over the credits they briefly interview real Fletcher Street riders who have smaller parts in the film and I liked hearing from them. I wish we could've heard more.
Recommended: Yes
Grade: B-
Memorable Quote: "Hard things come before good things." - Nessie (Lourraine Toussant)