Review: The Fallout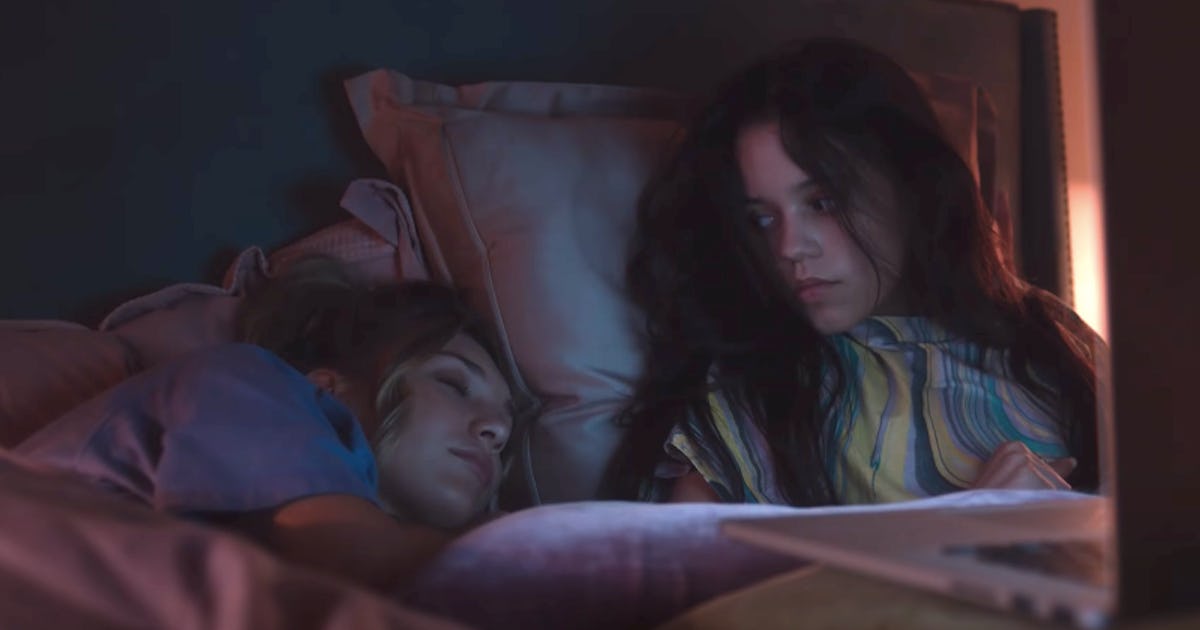 What starts as a seemingly ordinary day at school finds Vada (Jenna Ortega) in the bathroom with her classmate Mia. (Maddie Ziegler) The girls don't know each other well. Vada makes small talk, then all of a sudden gun shots start ringing through the air. They hide in a stall, and are soon joined by another student, Quinton (Niles Fitch) looking for safety. After the massacre, they're left dealing with the emotional fallout that comes with it.
Movies about school shootings can be very hit or miss. For every one that offers something interesting beyond the incident itself (Zero Day, We Need To Talk About Kevin) you get absolute duds. (Hello, Herman, The Life Before Her Eyes) The Fallout aims to tackle the navigation of not only survivors guilt, but the way relationships can be ruined after the fact.
While the story centers around Vada, both she, Mia and Quinton have very different things to deal with after the fact. Vada's family is supportive, they send her to a therapist and give her time. But she's afraid to go to school, and not only that, she and her best friend Nick (Will Ropp) are drifting. He feels inspired to change legislature after the shooting, she doesn't feel like she can. Mia is a rich girl whose parents never even return home from their overseas work to be with her. She spends her days drinking wine and struggling to sleep. Quinton lost his brother in the attack. While we only get Vada's perspective, it's not lost on us what everyone else is going through.
Survivor's guilt is often touched on in movies like this, but what I liked the most about The Fallout was the "smaller" issues they talked about. In another movie, Vada would've lost Nick to gun violence. But here she loses him because they're coping in wildly different ways. I hope we're about to see way more of Jenna Ortega. She is an absolute star and is so good in this.
So is this for you? If the subject matter isn't triggering, and you have an HBO Max subscription, I highly recommended checking it out.
Grade: B+