Review: The Gray Man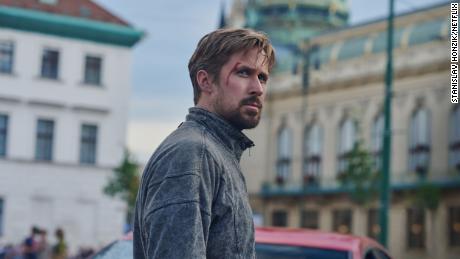 The Universe did not want me at the theaters seeing Nope this weekend, so here I am reviewing generic Netflix action movies. Thankfully this time, said generic Netflix action movie stars three incredibly beautiful people in the form of Chris Evans, Ryan Gosling, and Ana de Armas
Six (Gosling) is pulled from prison to participate in the Sierra program, a group the CIA calls to take out targets when they can't do it themselves. When he comes across some compromising information against the new head of the department, he goes on the run and a contracted killer Lloyd (Evans) is sent after him.
This is very by books script rise. It's directed by the Russo Brothers who are enjoying apparently not having Kevin Feige lording over them way too much because their camera work here is a damn mess just like it was with Cherry. This movie definitely belongs on Netflix. It's not a theater see.
Gosling and Evans are occasionally funny and always convincing in their roles, so they make this not awful. Ana doesn't get a lot to do. The one who really gets screwed over is Jessica Henwick. She gets stuck wearing one of the worst wigs I've ever seen and has the most convoluted mini arc of the film. It's obnoxious.
So is this for you? Are you commuting a long distance or bored at home? Then this will surely help you pass 2 hours.
Grade: C