Review: Infinity Pool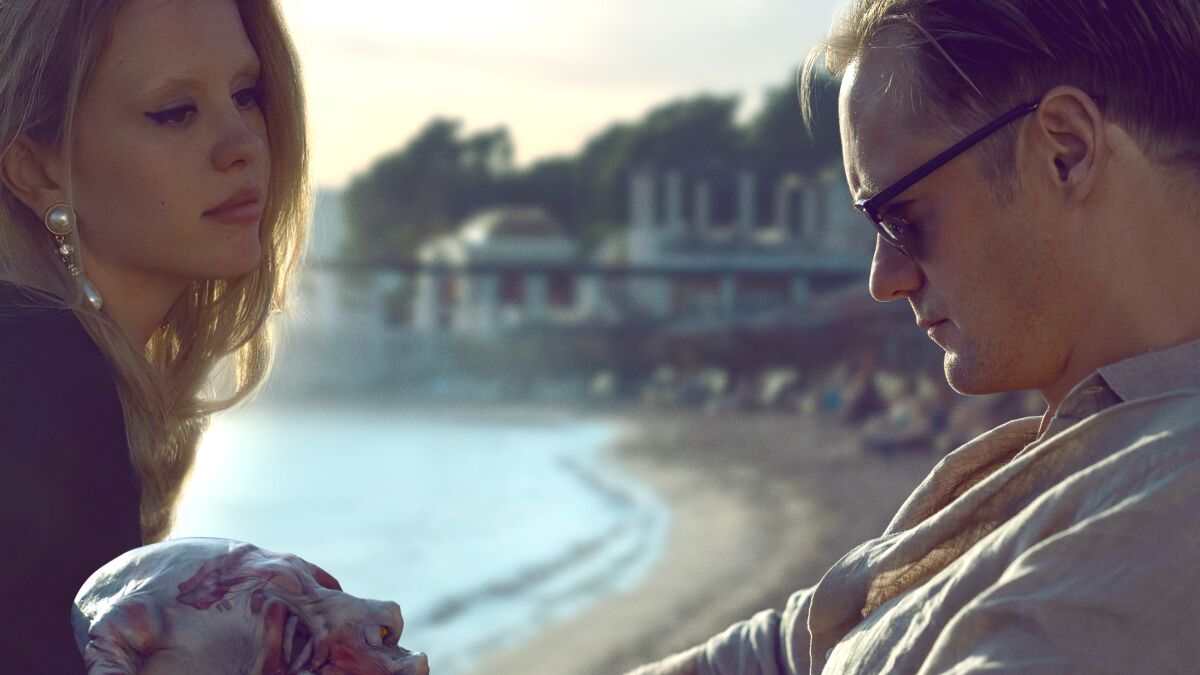 James Foster (Alexander Skarsgard) is an author suffering from major writer's block. Looking for inspiration, he and his wife Em (Cleopatra Coleman) take a vacation to the fictional island of La Tolqa where they meet another couple, Gabi and Alban. (Mia Goth and Jalil Laspert) It's through them that James and Em find out about the country's very strange way of dealing with out of control tourists.
We're in a time where a very clever and unique film like Everything Everywhere All At Once is getting a ton of well deserved Oscar nominations and right as January is ending, we're given another film that is also unlike anything I've ever seen. Infinity Pool is crazy. There are other films about cloning out there, but the way this film goes about it feels very fresh.
Mia Goth continues to swing for the fences with her performances. She is absolutely the star here. Especially towards the end of the film when things really start to go off the rails. Skarsgard is great as well. Eric Northman has come so far.
Do I think this is going to get any Academy love like EEAAO? No. It's probably too weird. There's a lot of nudity and a small, but memorable amount of body horror involved. But it's still very much worth seeing in theaters.
Grade: B