Indie Gems: Mustang
Forcing girls to marry, what could go wrong?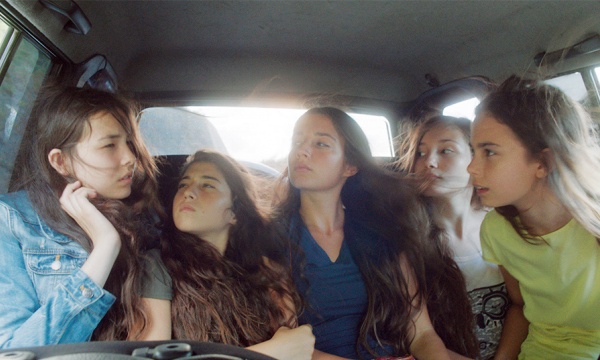 Lale, (Günes Sensoy) and her four sisters, Nur, (Doga Zeynep Doguslu) Selma, (Tugba Sunguroglu) Ece, (Elit Iscan) and Sonay (Ilayda Akdogan) decide to innocently play a game of chicken with some boys at the beach on their last day of school. However someone reports their behavior to their very conservative grandmother and uncle who attempt to keep the girls locked in their home to learn to be more "lady like" before marrying them off.
When this was nominated for the Best Foreign film Oscar it got rave reviews, but a very limited release here in the United States. I've been looking forward to it ever sense. A film like this, about five sisters with religious caretakers is going to draw a lot of comparisons to The Virgin Suicides, another great film in its own right, but this one felt more powerful.
Patriarchal societies and their problems are somewhat fascinating to me, you may have noticed my critiques (ie: bitching) about the Duggar family multiple times. Watching these girls, who are forced into arraigned marriages because they essentially sat on boys' shoulders and went to a football game is frighteningly backwards. But the film doesn't only serve as a political statement, it's beautifully shot and Günes Sensoy, whose eyes we largely see everything through is magnificent. She's so free spirited and feisty it just makes you want to break these girls out yourself.
Memorable Quote: "Dirty slippers are all the rage in Istanbul." - Yasin (Burak Yigit)