Girl Week 2021: Ranking Kirsten Dunst
Friends, I'm really excited for
The Power of the Dog
. It's one of my most anticipated films of the year, and it stars one of my all time favorite actresses - Kirsten Dunst. And since Dell is kind enough to host another
Girl Week
, I thought today would be the perfect time to nerd out about Kirsten's performances ahead of her next release. I've seen way too much of her work to do a regular numbered list. We'd be here a long time if I talked about every film, so I'm breaking them down into a few separate categories.

We're Dun(st) Here (or: films I didn't like, but watched for her anyways)
Woodshock
On The Road
Melancholia (she's actually amazing in this....but Lars Von Trier)
Elizabethtown
Mona Lisa Smile

All Okay Things
Wimbledon
The Beguiled
Hidden Figures
The Spider-man films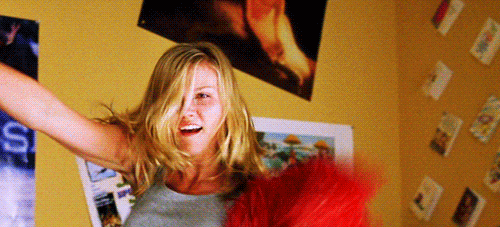 Kiki's Teeny Service (Or, same as the previous category, but tween me loved them)
All I Want
Dick
Fifteen and Pregnant
Bring It On
Small Soldiers
Anastasia
Jumanji
Little Women
Bachelorette
Midnight Special
Marie Antionette
Kiki's Delivery Service
Eternal Sunshine of the Spotless Mind
Get Over It (this is so underrated. I would put this in the next category, but I wanted it to be #1 in this one)
Interview With A Vampire - Easily one of the best child performances ever on film.
Drop Dead Gorgeous - One of the best satires out there.
The Virgin Suicides - When people should've started taking her more seriously
The Devil's Arithmetic - This may have been a lifetime movie, but seriously...her and Brittany Murphy are great in this.
Fargo (TV) - What I think most people will call her best performance, and they're not wrong, but...
Crazy/Beautiful - I say with zero hyperbole that Kirsten should've gotten an Oscar for this film. This could've easily been an overly sappy teen drama but she OWNS this movie.