Review: Parallel Mothers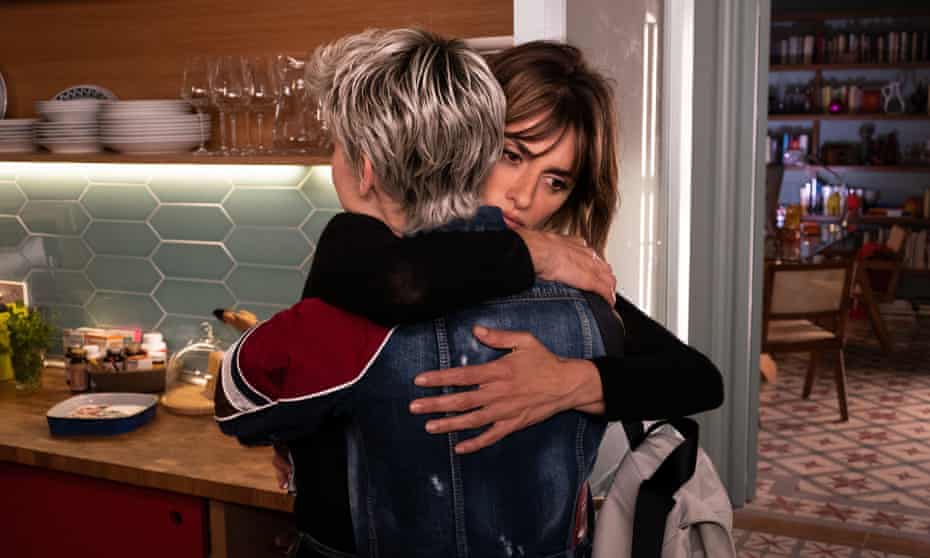 Janis (Penelope Cruz) and Ana (Milena Smit) give birth on the same day. They're at very different stages in life. Janis is nearly 40, has a successful career and is delighted at becoming a mother. Something she never thought would happen. Ana is a minor and feels this is a mistake.
This is one of those "stay with me" movies. When you get the first hint about what's going on, you might have the urge to roll your eyes. I know I did. Director Pedro Almadovar is a very proactive filmmaker so I expected things to get real bad, but what I was given was my favorite film of his yet.
If this movie had ended any other way, I think I would've lost my mind. I was so invested in the story and I knew there was only one satisfying end. (or as satisfying as a story like this can conclude) We could've gloomed and doomed for two hours but Janis and Ana are both very complex characters. Janis especially, since we see the film through her eyes. She doesn't always make the best decisions, but it's easy to see why she comes to those conclusions.
Smit is new to me and I hope I see more of her films going forward. She keeps up with the veteran Cruz, and they have excellent chemistry together.
So it this for you? This is a unique take on motherhood framed with Almadovar's bright lens. If you're worried it will get as uncomfortable as some of this other works, don't be. There's heavy themes, but all are handled with care.
Grade: A-