Review: My Policeman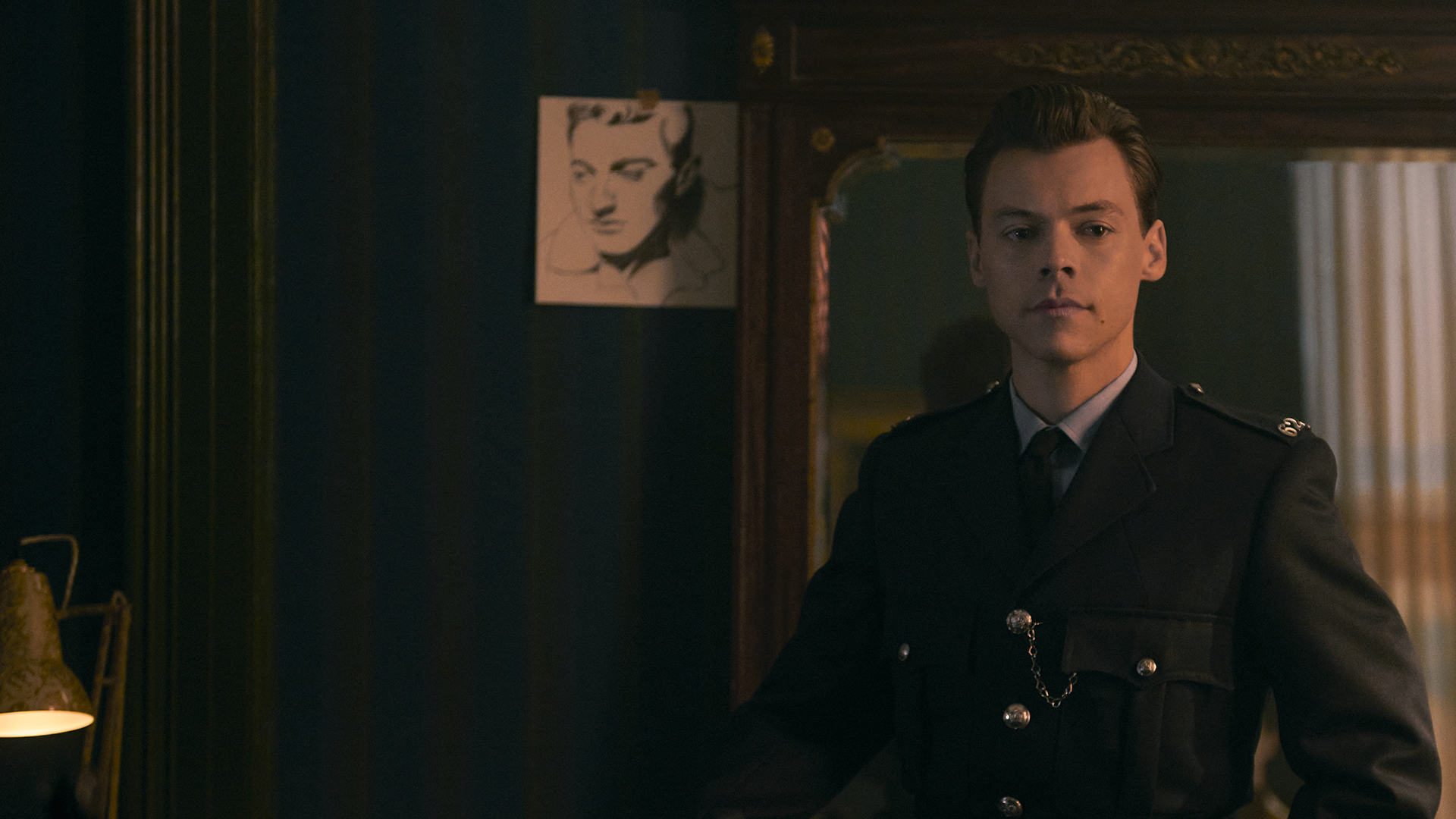 A young policeman, Tom (Harry Styles) must balance his life with his wife, Marion (Emma Corrin) and his secret affair with Patrick (David Dawson) in the 1950's. In a more current timeline, Patrick has suffered a stroke and has come to live with Marion and Tom. This forces them to confront their past.
This has a very similar structure as The Notebook. With the older versions of the story starting it, and the younger ones in flashbacks. Like The Notebook, I felt a complete disconnected with these older versions. They don't get a lot to work with, just the left over trauma, so they make for a boring watch.
Not that My Policeman in itself is a very interesting film. It's dreadfully dull. You're meant to sympathize with all involved, but I had a hard time liking anyone. Especially Patrick. I felt like I should've felt the worst for him. A gay man who isn't allowed to live his life. That's awful, but the film doesn't really reconcile with how much of a dick he is.
Everyone's fine in their parts but My Policeman is nothing to rush out to see if you don't already have Amazon Prime to watch it. I'm watching it during a dull snow day here in the upper Midwest. That's about as fitting as it can be.
Grade: C-