Review: Vice
We tried our fucking best.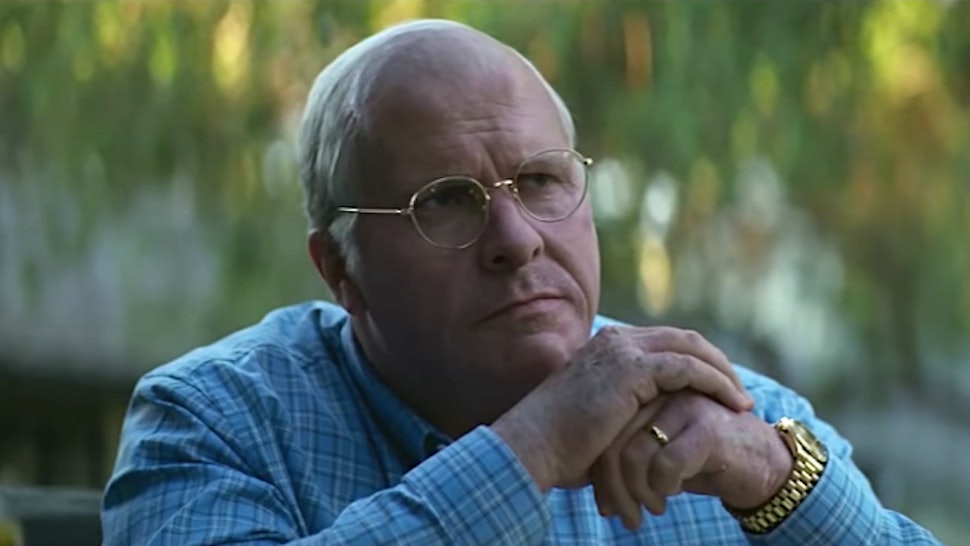 Vice follows the story of Dick Cheney (Christian Bale) as he ascends from a drunk that gets into bar fights to the vice president of the United States under George W. Bush (Sam Rockwell) and all the controversies that came his way.
Director Adam McKay proved a few years ago that he can direct more than just comedies like Anchorman with his Oscar winning The Big Short. Vice follows a similar formula to that, it gives us a narrator in Kurt (Jesse Plemmons) who explains everything as we go along, and occasionally cuts away to something amusing. This approach works well because lets face it, a Dick Cheney biopic on its own is depressing as hell.
McKay doesn't hold back his dislike for Cheney, he's treated as a villain throughout the entire film. He never goes too over the top with it either, even when Dick is doing something slightly un-dickish. You know the next thing is right around the corner. He's compared to Galactus in a brilliant nerd moment, and his heart attacks are treated as a comedic device. Not many people could pull that off, but McKay did.
Christian Bale is outstanding, not only for what he put his body through to get to Cheney's shape, but he nails his voice and accent perfectly. It's extraordinary to hear this coming out of Bale's mouth. Amy Adams is also wonderful as his wife Lynne. I really thought this would end up being a nothing role for her but she gets some great scenes to work with and also does the accent perfectly. Rockwell was a great choice for W as well. McKay could've gone the easy route and cast his friend Will Ferrell, who played him several times on SNL I'm sure, but Rockwell is less showy and does a great job. Steve Carell and Allison Pill are two other standouts as Donald Rumsfeld and Mary Cheney respectively.
If I have one critique of Vice, it's that it does feel a tad long, but the script and the actors are so wonderful I can deal with that. There was a lot of genius here.

Recommended: Yes